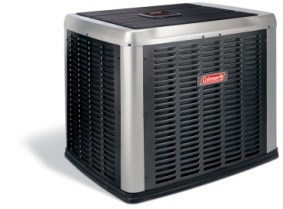 If You Live In Langhorne Heat Pump Replacement May For You
If You Live In Langhorne Heat Pump Replacement May For You
Heat pumps can be a great option for Langhorne, PA residents because they can be used as the power of a heater and air conditioner. This means more economical for those people that are looking for an alternative to traditional heating systems. Furnaces, boilers, fireplaces, and even radiant heating systems are all common solutions for today's homeowners.
Green Makes Heat Pump Replacement in Langhorne Easy
If you really think about it heat pumps are just 2-way air conditioners, during the Summer the air conditioner works by moving heat from inside the home to the outside. In the Winter the heat pump just works in reverse, bringing in air from the outside with the help of an electrical system and then distributing it throughout the home. There is also something called "ground-source" heat pump, but they can be more expensive and harder to install than a traditional air-source heat pump. There are many factors to consider with a ground-source heat pump including:
size of lot
subsoil
landscape
As you may already know there are many options when it comes to heat your home, but when you want honest, professional, affordable heat pump replacement service….choose GREEN!
We Sell and Service All Major Brands for Your Heat Pump Replacement in Langhorne!
Unless you are a trained HVAC technician, it is best to leave any maintenance or heat pump repairs to the professionals at Green Heating, Cooling & Electric. We fix, repair and install all major brands including:
Trane
Miller
Rheem
Carrier
York
Coleman and more!
For more information on Langhorne heat pump replacement , read no further and dial 215-333-9700 and our professional and courteous staff will help you right away! No job is too big or too small for our heater repair technicians. Why choose GREEN? We are fully insured for your peace of mind. We ALWAYS provide upfront pricing to keep our customers happy and make sure the job is done right the first time. And as always offer 24/7 emergency heater repair in Langhorne, PA and surrounding. Honest. Reliable. Affordable. Choose GREEN for all your heat pump needs.