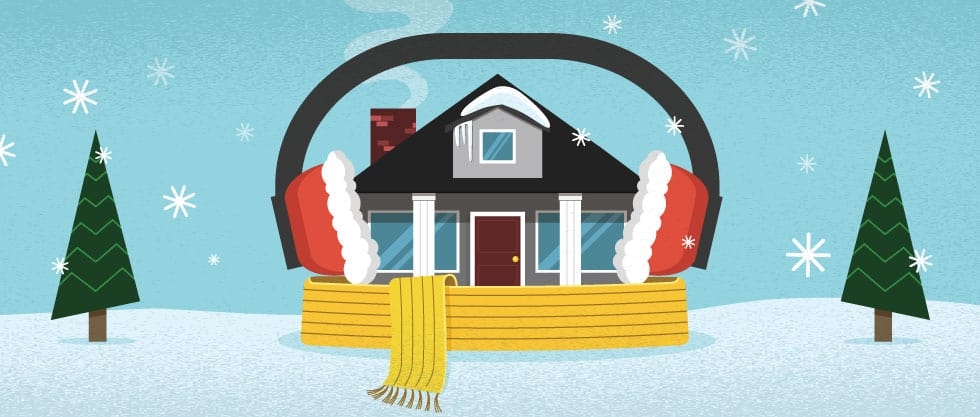 3 Tips to Get Your Home Ready for Winter
With winter just around the corner, you should start preparing your home for the colder weather. It's a good idea to go over your house from the top down and the inside out to keep the cold air out and lower your power bills. Consider these three tips to get your windows, doors, and HVAC winter ready.
Go Outside
Before you do anything to your home, get the exterior of your property in shape. Drain your sprinkler system and insulate any faucets or spigots to reduce the chance of a pipe leak. You should also trim any heavy or low-hanging limbs near your home. During an ice or snow storm, these branches can fall and cause damage to your roof or car.
Inspection and Maintenance
Your HVAC in winter needs to be in tip-top shape to keep your home cozy. Have your furnace inspected and tuned up so that it can function properly. If you have a separate A/C unit, you may want to have it cleaned and drained before you cover it to protect it from the elements. You should also have your chimney inspected and cleaned to prevent any potential fire hazards when you use it over the winter.
Insulate and Protect
Did you know you can use an air leak detector to find drafts around windows and doors? If you do find any leaks, you can replace weather-stripping or re-caulk as an added layer of protection. In some environments, you may want to install storm doors and windows to further reduce drafts and improve energy efficiency. Inspect your attic insulation as well for any worn-out areas and replace if needed.
The colder months can be quite pleasant from the inside of your home when you take care of seasonal maintenance. Not only will you reduce your energy costs and keep your home warm, you can even protect your structure and HVAC in winter with a minimum of effort.
Call Us Today to Prepare for The Winter
For more information on  air conditioner repair, read no further and talk to our professional and courteous staff will help you right away! No job is too big or too small for our air conditioner service technicians. Why choose GREEN? We are fully insured for your peace of mind. We ALWAYS provide upfront pricing to keep our customers happy and make sure the job is done right the first time. And as always offer 24/7 emergency air conditioner repair in Abington, Montgomery County, Bucks County, Philadelphia  and surrounding. Honest. Reliable. Affordable. Choose GREEN for all your air conditioning needs. Call us now 1.800.975.0969