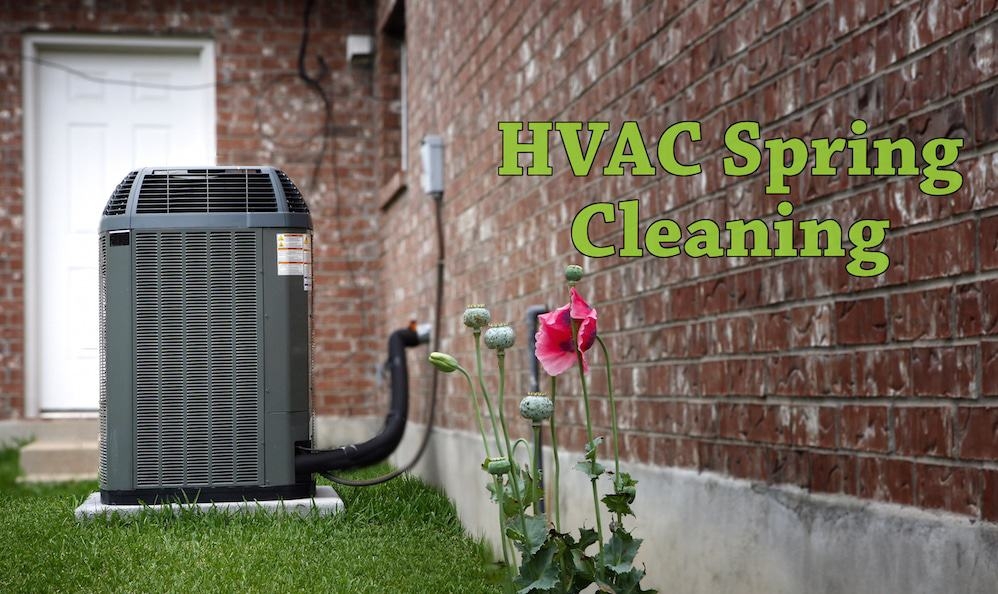 5 Reasons to Start Spring Cleaning With HVAC Maintenance
The HVAC system is an item that is often overlooked and neglected by many homeowners. However, it is one of the most important pieces of machinery to maintain. This system provides heating and air conditioning to the home, so it being out of service is easily felt. As you begin your spring cleaning efforts, HVAC maintenance should definitely be at the top of your list, for five key reasons.
5 Reasons to Start Spring Cleaning With HVAC Maintenance

1.Preventative Care
You will not be able to prevent all issues, however proper preventative care can help you to minimize and address many issues before they become extensive, costly problems. Also, as your system gets older your contractor can help you to develop a financially feasible plan for replacement in the future.
2.Remove Allergens
Over time your filter and system in general collects a number of different particles. If you or any of your family member have allergies or are sensitive to dust, mold or other airborne particles, this build up could be begin to negatively affect your health. Proper HVAC maintenance helps to eliminate this issue.
3.Maintain Efficiency
As particles build up in a system, they block proper air flow, causing the system to have to work harder. An HVAC system that is properly cared for will utilize less energy. This can help to decrease your bill.
4.Meet Warranty Requirements
Most new systems require maintenance at least once a year. If having your HVAC system serviced is part of your spring cleaning routine, this helps to ensure that your system receives it proper care and that you maintain your warranty on the machine, killing two birds with one stone.
5.Avoid Repair Costs
Though some repairs will be inevitable, proper care for your HVAC system can reduce the chances of it malfunctioning by 90 percent.
It is clear to see that there are strong benefits to starting your spring cleaning with HVAC maintenance. An important part of proper maintenance is hiring the right contractor. Take time to thoroughly review and evaluate your local contractors to select the right one for you.
5 Reasons to Start Spring Cleaning With HVAC Maintenance
For more information on  air conditioner repair, read no further and talk to our professional and courteous staff will help you right away! No job is too big or too small for our air conditioner service technicians. Why choose GREEN? We are fully insured for your peace of mind. We ALWAYS provide upfront pricing to keep our customers happy and make sure the job is done right the first time. And as always offer 24/7 emergency air conditioner repair in Abington, Montgomery County, Bucks County, Philadelphia  and surrounding. Honest. Reliable. Affordable. Choose GREEN for all your air conditioning needs. Call us now 1.800.975.0969