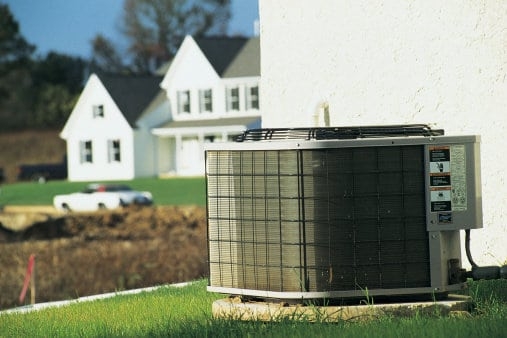 5 Tips to Prepare Your HVAC for Summer
HVAC Repair in Philadelphia
The summer season is always hard on your HVAC unit. After all, the hotter it gets outside, the more energy your air conditioner uses to keep your home cool and comfortable. The air conditioning system is an essential part of your home because it is very difficult to live without it in this hot and humid weather. You may need HVAC repair in Philadelphia to prepare for the summer. So, if you have an HVAC system, you must keep it in good working condition. Here are five tips to help you prepare your HVAC system for the summer season.
1. Check the Filter
The first thing you should do is check the filter because if it is dirty, your unit will have to work harder than it needs to. The easiest way to check out whether your filter needs changing is by simply lifting it and seeing if there are a lot of dust particles underneath it. If you do notice a lot of dust under the filter, it will have to be changed. Changing your filters often will allow your HVAC system to last longer and work better.
2. Check for Visible Dents or Cracks
For the system to function properly, it needs to be installed well. To do this, you will need a lot of knowledge about how the unit is supposed to work. Some small things can affect the operation of your air conditioning system. For example, when a dent or a crack on an inner part of the unit comes to light, this can affect airflow and thus overheat other parts of the air conditioning unit. This can cause your unit to be less efficient and may need repairs. It is better to check for any damage that the system may have and get it repaired if it is too much.
3. Keep It Clean
The next thing you need to do is keep it clean because, in this hot weather, dirt from outside will get inside your house and stick to the AC unit. If it gets dirty, dust particles will stick to the filter, which means that you will have to clean your air conditioner more often. By keeping your AC clean, you will reduce the chance of dirt accumulating on the unit, and thus, you will also be able to clean your AC more easily and in a shorter duration of time.
4. Change Your Air Filters Often
As we have already mentioned before, one of the most important things you can do is keep your air filters clean. This is important because dirty filters can slow down the unit's performance and make it inefficient. So, change them at least every month, if not more often. While preparing for summer, make sure that you have a few extra filters ready so that if you have to clean one, you can install the new one right away.
5. Have It Professionally Serviced
The last tip is to have your air conditioning system professionally serviced at least once a year. In most cases, this will eliminate any unnecessary problems that may come up during the summer months. Some of the most common repairs that air-conditioners need are leakage repairs and installing or replacing new parts. Call our professional servicing company to nip these problems in the bud.
Contact Us Today
If you need HVAC repair in Philadelphia, Green Heating, Cooling, & Electric boasts excellence with every job we do. Call us today for more information or to request your free estimate.