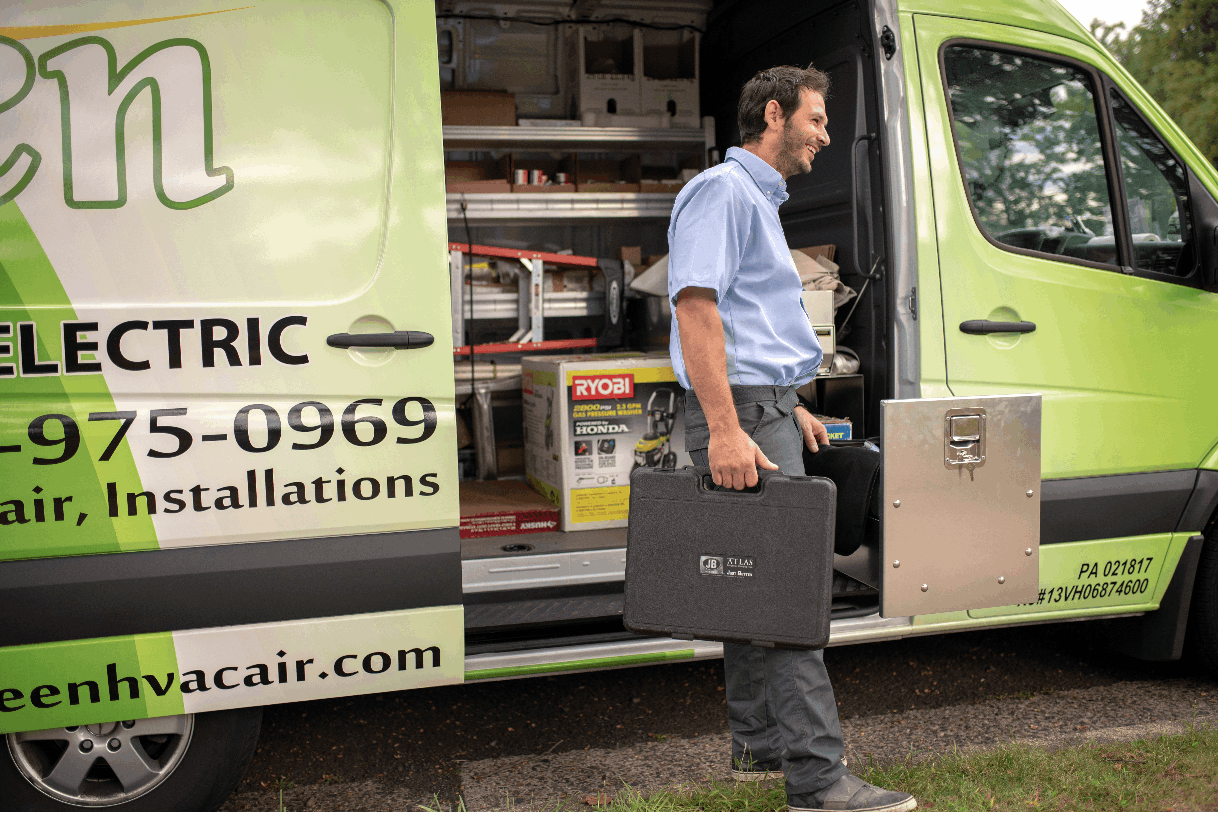 Electrical Contractors and Electricians in Ambler, PA
Electricians Ambler, PA: Are Your Lights Flickering?
Have you ever noticed in your home that your lights may be flickering? Many people notice it, but don't pay attention to it. It doesn't necessarily mean that there is something seriously wrong with your electrical system, but it shouldn't be ignored. Make sure to take note of which lights are flickering and what is happening at the time.
Many times when just one light, or one bulb,  is on the fritz it typically means there is an issue with the connection. Sometimes the bulb may be loose or may not be screwed in properly. Remember, safety is always a priority. Flip the switch to the off position then completely unscrew then re-screw the bulb to insure proper fit. If that has not remedied the situation, it could mean that the bulb is "dying" and should be replaced. If that still does not fix the problem the next step would be to check the actual light switch. Since this type of work is a little bit more in-depth we recommend calling  your local electrician as this type of work is dangerous and should only be left to certified professional electricians.
Even though any electrical work should be left up to an Ambler PA electrical, here are a few things you can do before you pick up that phone and call:
1. If the flickering bulb in question is from a lamp, try moving the lamp to a different outlet to eliminate any issues. If the problems does not happen again, then most likely the outlet needs to be replaced
2. If the flickering bulb is in the actual light fixture, try replacing the light bulb with a new one,. If the problem persists then the problem lies within the switch.
Now if all the lights in your home, or just a section of your home start flickering, that could pose a bigger threat. Weather, like rain and lightning storms, can sometimes be the culprit to these issues. However, if this is not the scenario, the voltage may be fluctuating for some reason and should be addressed immediately.
Electrical Contractors Are On Standby For Your Electrical Emergencies in Ambler, PA
Finally, if the flickering of the lights in your home is only temporary after you turn them on then it may just be the normal operation of the light bulbs. Fluorescent lights, or energy saving bulbs, tend to have this action when turned on. When dealing with any electrical work, it is more important to call a certified licensed professional electrician than risk injuring yourself. No matter if it is indoor or outdoor lighting, choose GREEN for your next electrical repair!
Electrical Repair For All Your Electrical Appliances
Our trained electricians have the vast knowledge and experience to help our customers with any kind of electrical repair they may need in their home. We offer a broad range of services to include:
100 and 200 amp services
3 phase wiring
Worn outlets
Pool/hot tub wiring
Indoor/outdoor lighting
Washer/Dryer
Ceiling Fans
Air Conditioner
Ductless Heater
Electric Water Heater
Don't see what you're looking for? Just ask!
Electrical Maintenance and Installations
Electrical fires cause billions in property damage each year. Old wiring, overloaded circuits and worn outlets are the main culprits that can cause electrical shocks and fires. Green Heating, Cooling & Electric services includes a thorough inspection of your home's electrical system panel tune-up which includes:
Check the main panel
Test breakers or fuses
Check wiring and tighten connections
Inspect the outside meter/service cable
Check ground fault protection
Check surge protection
Inspect receptacles for proper grounding
Check switching operations
Check outlets
Inspect exhaust fans
Testing and labeling of emergency shut-offs
Green Heating, Cooling & Electric is your local neighborhood electrician serving Ambler, North Wales, Horsham, Blue Bell, and surrounding areas! Choose GREEN!