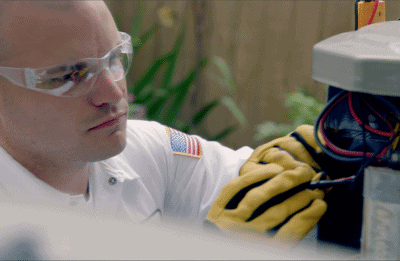 Common Reasons for HVAC Repair
Few things are more aggravating for homeowners than having an appliance break down, especially if the reason is unknown. There are many common reasons that air conditioning units tend to stop working, and it often seems to happen at extremely inconvenient times such as the hottest week of summer. Calling someone for an air conditioner repair in Philadelphia is important due to a few potentially dangerous problems. Here are some of the most common reasons AC units break down.
Wire Problems
One of the most dangerous reasons for problems with your air conditioning may be faulty wiring. Although this problem can be relatively easy to fix if discovered, exposed wires could be a fire hazard in your home if left unchecked. Therefore, if you unit goes out and you don't know why, it is important to call a repairman immediately to come diagnose the problem.
Low Refrigerant
 Another common reason you may need HVAC repair in Philadelphia is due to a refrigerant leak or another problem with the system that will cause low refrigerant. Generally, the leak can be located and patched and the lost refrigerant can be replaced.
Outdoor Unit Problems
There are multiple potential problems with the outside unit that could cause your system to stop working. For example, the fan may not work, causing the compressor to overheat or become damaged. The unit itself may have lost power or have a faulty thermostat, as well. All of these problems can be diagnosed and repaired by a quality repair person.
If there are problems with your air conditioner, you shouldn't wait to call for Philadelphia HVAC expert. Not only can the problem cause additional health and safety risks in your home if left untreated, but it can cause a major hassle on the days when you need heating and cooling the most.
Common Reasons for HVAC Repair
For more information on  air conditioner repair, read no further and talk to our professional and courteous staff will help you right away! No job is too big or too small for our air conditioner service technicians. Why choose GREEN? We are fully insured for your peace of mind. We ALWAYS provide upfront pricing to keep our customers happy and make sure the job is done right the first time. And as always offer 24/7 emergency air conditioner repair in Abington, Montgomery County, Bucks County, Philadelphia  and surrounding. Honest. Reliable. Affordable. Choose GREEN for all your air conditioning needs. Call us now 1.800.975.0969