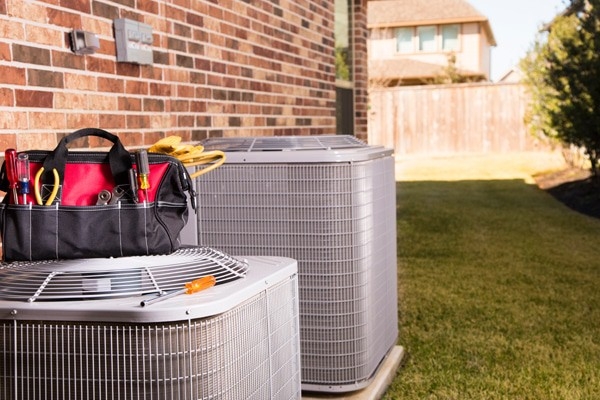 Helpful HVAC Tips to Start Your Summer
Now that the summer heat is here, it's time to crank your building's AC system. Finding an issue can really put a damper on the season, and a solution will need to be sought before the temperatures get too high. You do not want to spend the entire season boiling in your own living room, so here are some summer HVAC tips to abide by this year.
Helpful HVAC Tips to Start Your Summer
Check the System 
The first thing you need to do is to actually turn on your house's AC to see how well it runs. If anything seems amiss, then you should contact a professional to come out to check it out. Problems can be anything from strange noises coming from the fan to your house not getting cooled down as well as you would like.
Manage Temperatures
Cranking the AC during the summer is certain to increase your energy bills during those months, and it can be worth it to pay a little more to be cool. However, you should not pay more than you have to. If everyone is going to be away from the house in the middle of the day, then you should increase the temperature so that you are not paying a fortune for a chilled, empty house.
Inspect Various Components
Numerous components need to be working together in perfect harmony in order to keep your HVAC systems running smoothly. You can carry out inspections on your own to see if any of them are broken or too dirty to function properly. The parts to keep an eye on include:
Refrigerant lines
Condenser coil
Air filter
Thermostat
With routine maintenance, you will not have to worry about a thing this summer. You will be able to turn on the AC and enjoy some refreshingly cool air. Summer HVAC repairs are essential in order to have an enjoyable season.
We Hope You Have A Great Vacation
For more information on  air conditioner repair, read no further and talk to our professional and courteous staff will help you right away! No job is too big or too small for our air conditioner service technicians. Why choose GREEN? We are fully insured for your peace of mind. We ALWAYS provide upfront pricing to keep our customers happy and make sure the job is done right the first time. And as always offer 24/7 emergency air conditioner repair in Abington, Montgomery County, Bucks County, Philadelphia  and surrounding. Honest. Reliable. Affordable. Choose GREEN for all your air conditioning needs. Call us now 1.800.975.0969