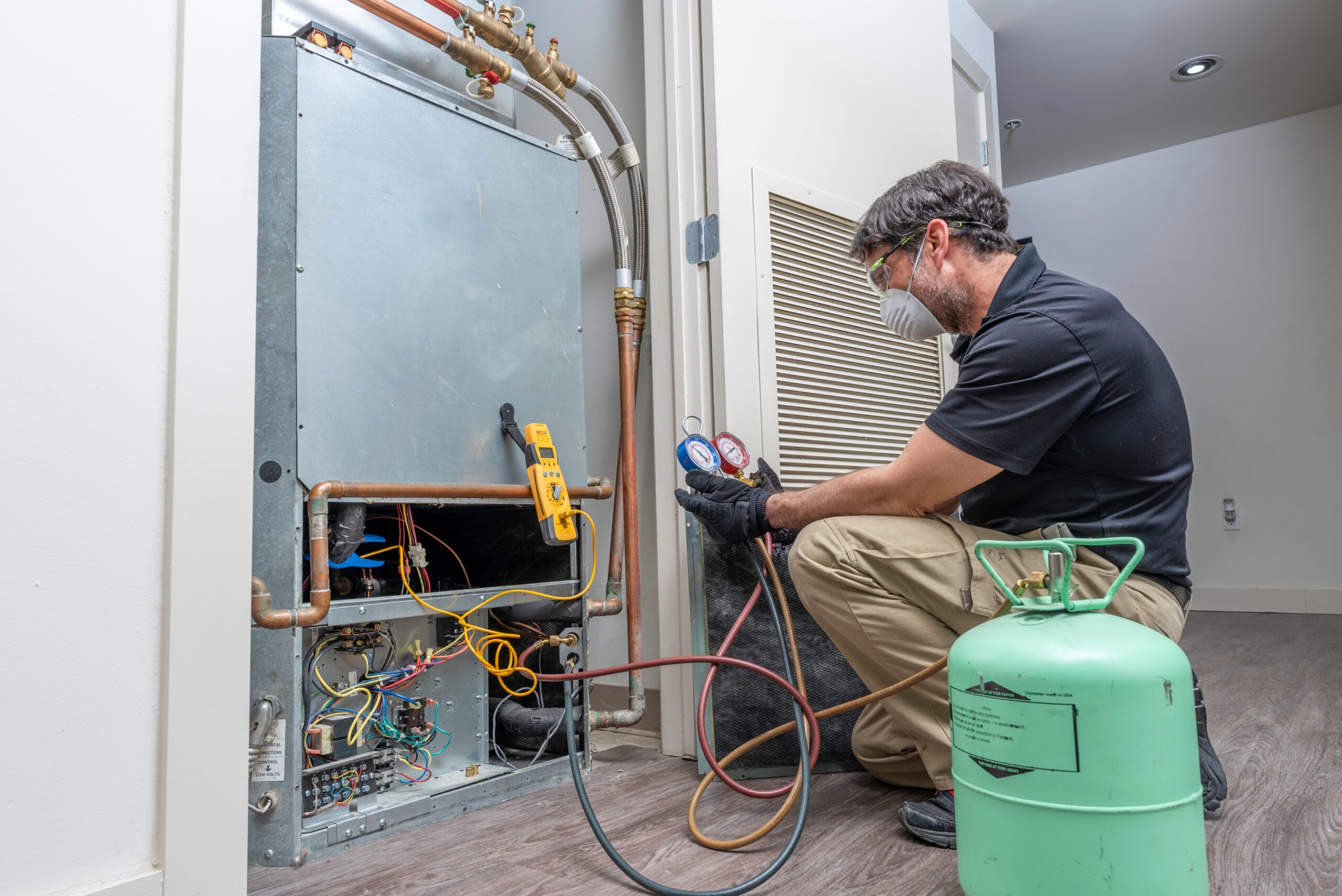 It's Time For An AC Tune-Up
It may not be spring or summer quite yet, but February and March are the perfect months to start thinking about your home's cooling system. Once that summer heat hits, it can be difficult to find air conditioning repair technicians who can work on your unit in a timely manner. With Green Heating, Cooling, & Electric, you don't have to worry about that. Our HVAC contractors offer AC tune-up services to make sure your system is running smoothly and efficiently when the temperatures rise. Here's why now is the best time to schedule a maintenance appointment for your cooling system.
Cool Air When You Need It
If there's a problem with your AC unit, summer is the worst time to find out. Once it's hot outside, you'll need your cooling system right away. Unfortunately, summer is an extremely busy time for cooling contractors, and you may end up waiting days or even weeks for an appointment.
That's why it's important to do some proactive maintenance on your AC unit before summer kicks in. Green Heating, Cooling, & Electric offers tune-ups that can help get your AC ready for the summer and avoid any unpleasant surprises when the heat begins to rise.
Cost-Saving
Can an AC tune-up save you money? Absolutely. This is because a tune-up can help identify and address small problems before they become larger, more expensive issues. If there's any potential for a bigger AC repair down the line, an AC tune-up can help you avoid it. It's also worth noting that regular maintenance can improve efficiency, meaning your AC unit will be working more efficiently and using less energy. That translates into lower utility bills in the long run.
Peace of Mind
When it comes to comfort, peace of mind is just as important as anything else. You want to know that when the summer heat arrives, you'll be able to turn on your AC and expect it to work properly. Green Heating, Cooling, & Electric's AC tune-up will make sure your unit is running optimally so you can enjoy cool, refreshing air on demand.
What Happens During an AC Tune-Up?
During an AC tune-up, a professional technician from Green Heating, Cooling, & Electric will inspect your unit to ensure it is functioning properly. Your technician will check the filters, belts and motors for damage or wear and tear. They also look for any signs of cooling system leaks, as well as measure voltage and amperage draw on the major components. Your HVAC contractor will also inspect and clean the condenser, evaporator coils and other associated components to ensure they are functioning properly. In addition, they may apply lubricant to all moving parts and check refrigerant pressure levels.
Contact Our HVAC Contractors Today
Our HVAC contractors at Green Heating, Cooling, & Electric take pride in providing quality AC tune-up services. We understand that your home's comfort is important for you and your family, and we strive to ensure that you get the best service possible. To learn more about our AC tune-up services or to schedule an appointment, contact us today.