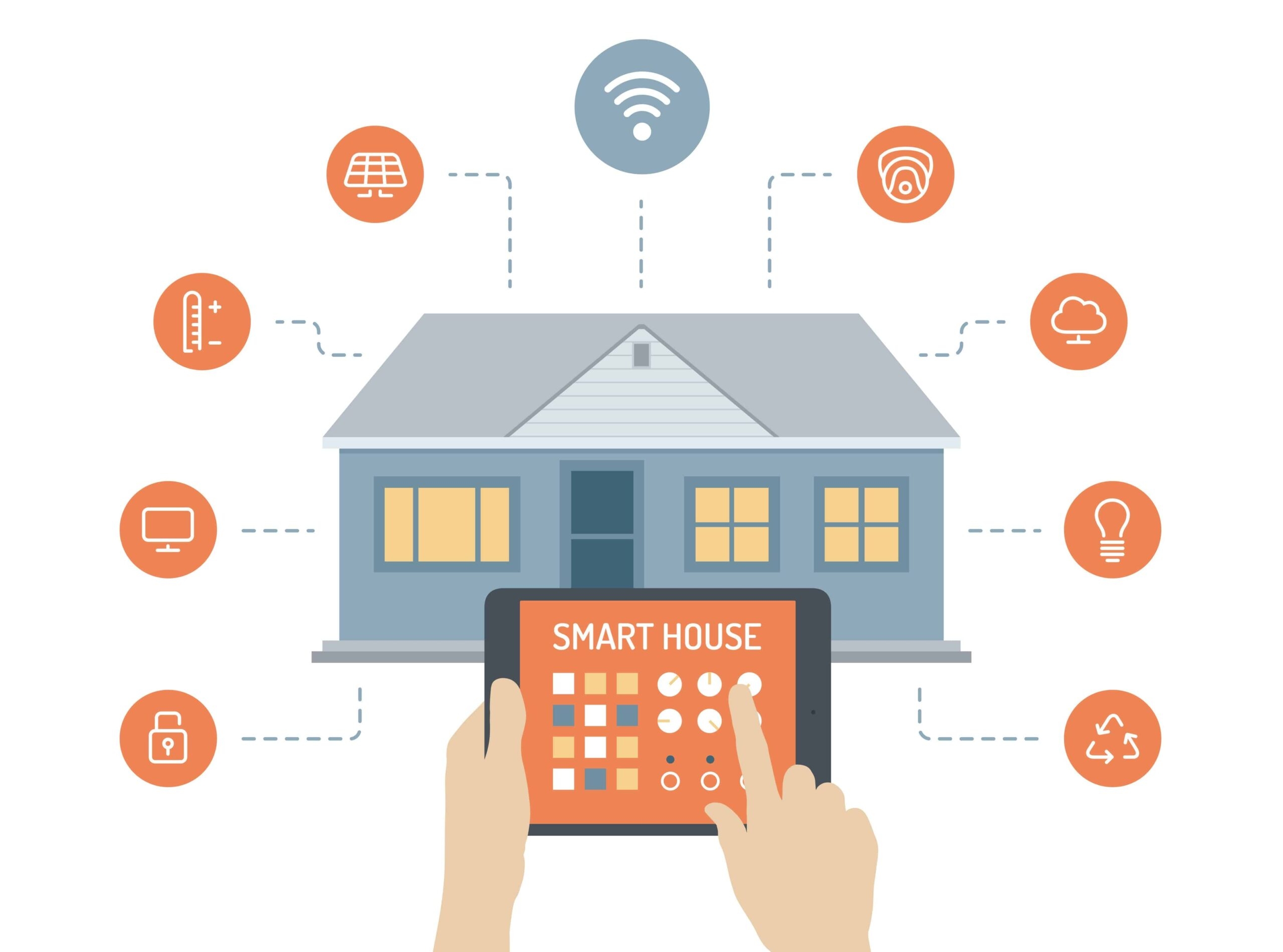 Make Your "Dumb" House into a "Smart" Home
How a Smart Home Can Change Your Life
As technology quality increases and prices decrease, there's never been a better time to consider how you can benefit when you make your "dumb" house into a "smart" home. Here are some major advantages to smart homes:
Save energy
Save money
Increase accessibility
Feel safer
Energy Efficiency and Cost Efficiency Go Hand-in-Hand 
It makes sense that the more you control your home, the more energy and money you can save. If you forget to turn the air conditioning off when you go on vacation, you can do it from a smartphone application. If you want a warm house in the evening but don't want to waste money and energy, you can turn on the heat before you leave work. Some technologies even save energy automatically, such as a lighting system that goes dark when it hasn't sensed motion recently.
Increase Accessibility and Safety
The improved control that a smart home provides also increases accessibility and safety for you and your loved ones. Elderly or disabled family members can experience renewed agency and ease with technology that responds to voice commands, all without hiring help. Additionally, anyone can benefit from a system that detects suspicious activity and lets people lock doors from their phones.
Now is the ideal time to make your "dumb" house into a "smart" home. In addition to the many benefits of smart homes, heating and air companies, appliance companies and others in King of Prussia and Bucks and Montgomery Counties cater to the modern market and ease every step of the process.
Make Your "Dumb" House into a "Smart" Home
For more information on air conditioner repair, read no further and talk to our professional and courteous staff will help you right away! No job is too big or too small for our air conditioner service technicians. Why choose GREEN? We are fully insured for your peace of mind. We ALWAYS provide upfront pricing to keep our customers happy and make sure the job is done right the first time. And as always offer 24/7 emergency air conditioner repair in Abington, Montgomery County, Bucks County, Philadelphia, and surrounding. Honest. Reliable. Affordable. Choose GREEN for all your air conditioning needs. Call us now 1.800.975.0969