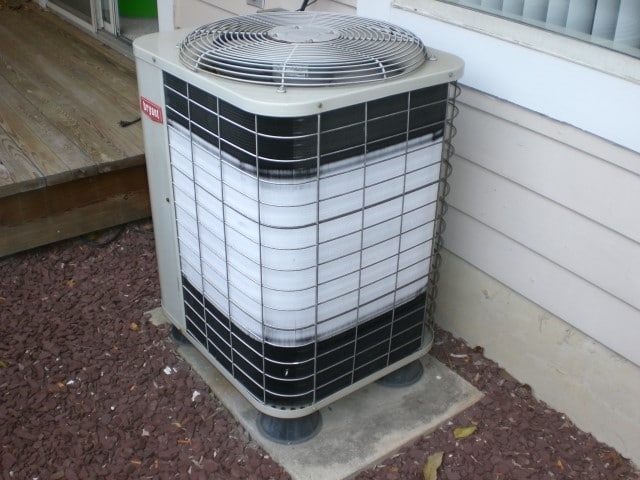 "Summer-ize" Your HVAC System
Summer is almost here so thoughts of summer vacation, swimming, family barbecues and pool parties have a lot of people excited. To make sure your home is ready to keep you cool and comfortable, the biggest factor to think about is your home's air conditioning. Just as you winterize your home to protect against the cold, it's important to "summer-ize" it to protect against the heat. For "summer-izing" HVAC in Philadelphia, now is the perfect time to make sure your unit is ready for the heat and humidity that's right around the corner.
Steps You Can Take
A simple first step that you should take is to change the air filter. The reason for this is simple: If the filter is clogged with dust, your system will have to work much harder to pull the air through it. That will make your energy bills go up and cause unnecessary wear on your unit over long periods time. After you've done that, turn your system on and let it run for a bit. Listen to be sure the unit powers on the way it should and check that the air coming from the vents is blowing cool. Finally, experts in HVAC in Philadelphia recommend at least two feet of clearance around outdoor units, so remember to keep yours clear of growth.
Regular Servicing
The idea of calling for help from an expert in HVAC in Philadelphia may seem costly or only necessary for repairs. The reality is that having regular maintenance done by a professional can double the life of your unit. The services they offer include refrigerant checks, full inspections of fan motor and blades, drain systems, coils, condenser units and electrical components. Like your vehicle, these regular tune-ups and fluid checks prevent mechanical issues and keep it running well for years.
Don't underestimate the toll of summer on an HVAC system, get yours taken care of today and enjoy the rest of summer!
Summer-ize Your HVAC System
For more information on  air conditioner repair, read no further and talk to our professional and courteous staff will help you right away! No job is too big or too small for our air conditioner service technicians. Why choose GREEN? We are fully insured for your peace of mind. We ALWAYS provide upfront pricing to keep our customers happy and make sure the job is done right the first time. And as always offer 24/7 emergency air conditioner repair in Abington, Montgomery County, Bucks County, Philadelphia  and surrounding. Honest. Reliable. Affordable. Choose GREEN for all your air conditioning needs. Call us now 1.800.975.0969