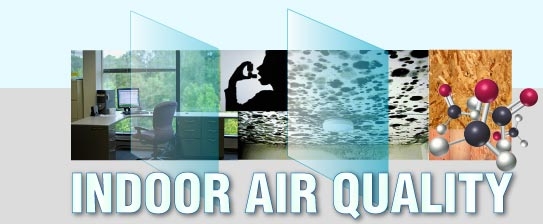 The Biggest Threats to Indoor Air Quality
It is crucial that your home's indoor air quality remains as clean as possible. If an excessive amount of pollen, dust and pet dander is allowed to remain in the air, then it could exacerbate allergies and asthma. It is also inconvenient to live in a house that constantly has unpleasant odors that cannot be remedied with an air freshener. There are a number of things that can drastically reduce the quality of your home's air.
Smoking Frequently
Even just one person smoking in the home can lead to every room smelling unpleasant. The reason is that smoking indoors causes the tobacco smoke to be circulated throughout the AC system. Every room can soon smell like tobacco even if that was not your intention.
Not Changing Air Filter
Your HVAC system has an air filter that removes contaminants from air, which provides you with clean oxygen and better indoor air quality. However, these contaminants build up on the filter, and eventually, it gets too dirty to function properly. You should install a new filter every three months to ensure you are getting the best air quality possible.
Spraying Chemical Cleaners
This might seem counterintuitive, but spraying certain cleaners around your home can actually make your house dirtier rather than cleaner. Chemicals linger in the air and can be incredibly harmful if breathed in on a regular basis. One way to avoid this is to always read the ingredient on the cleaners you use. Opt for natural alternatives when possible, including when you purchase air fresheners.
You may not always be able to tell that your home's indoor air quality has gone down recently. Take steps routinely and perform maintenance once in a while to your HVAC system to ensure you are breathing in the cleanest, freshest air possible. There are significant short-term and long-term effects of poor air quality, but it is fairly easy to circumvent.
We Can Improve Your Indoor Air
For more information on  air conditioner repair, read no further and talk to our professional and courteous staff will help you right away! No job is too big or too small for our air conditioner service technicians. Why choose GREEN? We are fully insured for your peace of mind. We ALWAYS provide upfront pricing to keep our customers happy and make sure the job is done right the first time. And as always offer 24/7 emergency air conditioner repair in Abington, Montgomery County, Bucks County, Philadelphia  and surrounding. Honest. Reliable. Affordable. Choose GREEN for all your air conditioning needs. Call us now 1.800.975.0969